Flipper 650 DC -2023 + Mercury F 200 V6 -2023
Flipper 650 DC -2023 + Mercury F 200 V6 -2023
859 000:-
Mercury F 200 XL V6, 2023
Om båten
Flipper 650 DC -2023 + Mercury F 200 EXLPT EFI V6 -2023
Extrautrustad med följande
Ultimate sport package
Double Battery system
Mercury Active Trim
Drawer Refigerator
Cockpit Cover for Harbour Use
Simrad Glass Bridge, GO12 + Sonar + VesselView Link + Sensor Bracket
Trim Tabs
Water Ski Pole
Gas Cooker with Fastening
Fresh Water System 48 L
1st Mate Marine Safety
Windshield Wiper, port side Radio/BT, Black Box, 2 Loudspeakers
FLIPPER
650 DC
Do not let the compact dimensions and low fuel consumption fool you – Flipper 650 DC is a full-blooded day cruiser to the bone, equipped with all the modern conveniences. A spacious design combined with excellent manoeuvrability and modern, Scandinavian structure offer just the right touches of character, style and sporty approach.
Every Flipper boat has a unique Speedhull design that enables higher speeds and sporty driving experience under all conditions. The special double frame construction made with the vacuum technology makes the hull extremely stiff – which again contributes to excellent drivability and less noise in the cockpit.
The unique layout enables using the boat in various ways to have fun on the water. Socializing, dining, sunbathing, water sports, overnighting, camping and other activities take place as conveniently as possible. The back deck and cabin areas suit excellently for resting and sunbathing. The boat is equipped with either a pantry platform or a full pantry. Most Flippers come with an optional or standard marine toilet.
When it comes to boating experience, Flipper boats and Mercury engines are a winning team. Optimizing Flipper boats for Mercury engines already at the design stage is the key for excellent drivability and low sound levels. Handling is as easy as it can get, and the ergonomics excellent. The optional glass bridge plotter enables showing all engine and driving data on one screen. The Mercury active trim ensures the engines are always set on the right level. This saves fuel and makes driving easy and pleasant.
›

12V DC, socket, 3pcs

›

Berths, 2 + 2

›

Bilge pump, manual and electric

›

Canopy

›

Comfort floor (EVA), light grey

›

Comfort floor (EVA), Winter grey

›

Courtesy lights

›

Cup holders

›

Cushions, cockpit + bow cabin

›

Cushions, sunbed

›

Fender basket

›

Fire extinguisher

›

Fixed fuel tank, 188 L

›

Hydraulic steering

›

Offshore seat for driver

›

Option for chartplotter, 2 x 12

›

Rails and fittings stainless, acid proof steel

›

SmartCraft instrument (not with Glass Bridge)

›

sunbed, aft

›

Table, cockpit

›

USB charging port, 2 pcs

›

Ventilation in bow cabin

›

Washbasin

›

White hull

›

Windshield wiper, starboard

›

Wireless charging of mobile phones, 1 pc
Välutrustad, kontakta oss för offert och utrustning
---
Användning
---
Motorfakta
Motor

Mercury F 200 XL V6
---
Utrustning
---
---
Försäkring
Vi hjälper dig gärna att försäkra båten hos:
ASKELADDEN, BELLA, FALCON, FLIPPER, HR, QUICKSILVER MERCURY, SUZUKI, MERCRUISER
Plats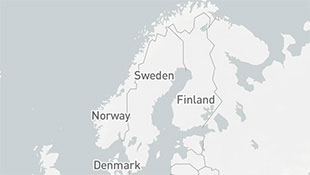 ---